One of the most exciting innovations in implant dentistry is "All on Four" or "Same Day Teeth." This convenient treatment is most ideal for replacement of all the teeth in an arch. If you are already missing teeth or have hopeless teeth that need to be removed, it is possible to remove the teeth, place the dental implants, and secure the fixed teeth all in one day.
This technique requires careful pretreatment planning using 3-dimensional CT imaging, virtual surgical planning technology, and careful coordination with your restorative dentist.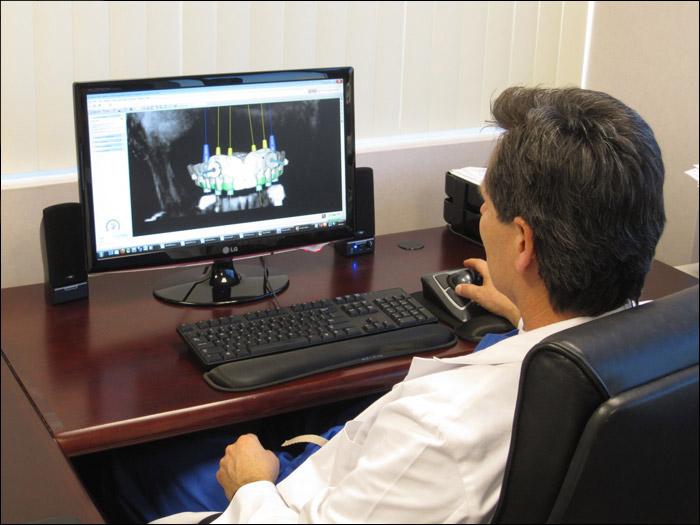 ---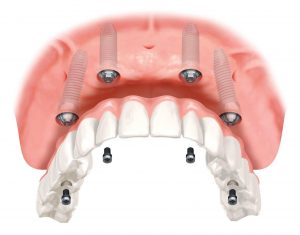 Your dentist will prepare a provisional full-arch prosthesis to be secured at the very time the teeth are removed and the implants are placed. This prosthesis is designed to function for several months. Once the implants are fully healed, a beautiful final prosthesis can be made to your exact desires for tooth size, color and position.
Walk in with dentures or hopeless teeth and walk out with a new set of beautiful teeth. It can be a reality for you.
---

Same Day Teeth is the preferred treatment in most situations where all the teeth in an arch are hopeless or missing, and we have had great success with this treatment option. At your consultation, Dr. Stout will be able to determine if you are a candidate and explain how everything works.