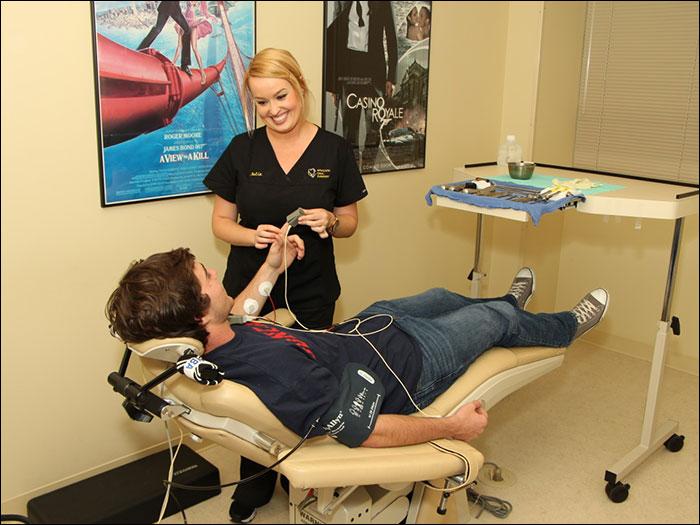 It's normal and common to feel anxious at the dentist. Some people feel a little anxiety, and some people feel a lot. Our expertly trained staff is here to help you feel relaxed, confident, and to enjoy peace of mind during your experience with us. For all our procedures, we offer treatment while you sleep. With the aid of intravenous sedation anesthesia, you'll be able to comfortably wake up at the end of your procedure feeling like no time at all has passed. A lot of our patients wake up at the end of treatment and ask if the doctor has started yet!
To ensure your safety, throughout the treatment under anesthesia you'll be closely monitored by Dr. Stout and his anesthetic team using state-of-the-art monitoring equipment to ensure your breathing, blood pressure, and oxygenation is normal. The entire process is designed from start to finish to be smooth, relaxing and totally pain-free.
Get ready for a relaxed, stress-free experience. Contact us today to schedule an appointment, or to learn more about treatment while you sleep!