EVERYONE IS WELCOME HERE!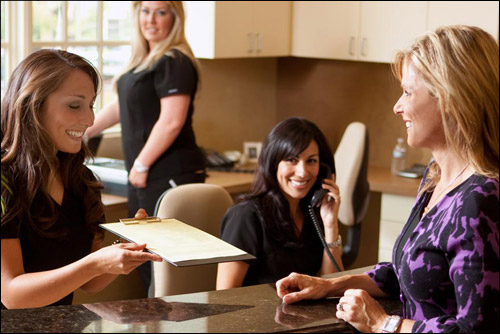 We welcome all patients to our office. We do not require a referral from your dentist or insurance company in order to meet you for a consultation. If your dentist has given you a written referral slip of treatment recommendations, please bring this along with any applicable X-rays, your list of medications, and your dental insurance information.
We invite you to call us for an appointment (complimentary consultations are available if you do not have any dental insurance) in either of our two beautiful offices in Camarillo (805) 389-9500 or Oxnard (805) 981-8144. Our offices are open Monday through Friday from 8:00 to 5:00.
Please note that all minor patients must be accompanied by a parent or guardian during all office visits. To designate a non-guardian to accompany your minor to a consultation, be sure to send a letter of instruction and complete and sign our Health History form.
YOUR FIRST VISIT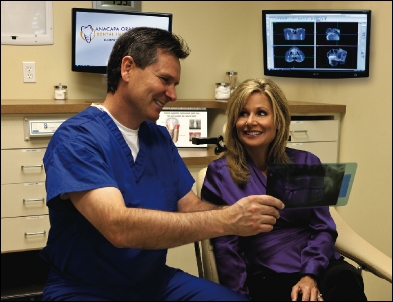 Your first visit will always include a consultation where we can gather important information about your health and dental condition. In addition to the actual examination, Doctor Stout may recommend x-rays or CT scans to help diagnose your condition. He will help you understand all your treatment options and address all of your questions and concerns. For more complex treatment needs, he will conference with your dentist so that optimal treatment can be formulated. Once treatment is decided upon, a second appointment is usually necessary to provide your actual treatment or surgery.
If you are in significant pain or swollen because of infection, and urgent treatment using sedation anesthesia is anticipated on this first visit, please do not eat or drink anything (not even water) for 6 hours before your appointment. You also need an escort to accompany you here, remain at the office during your surgery, drive you home, and see to your recuperation needs.
You can save time during your consultation if you complete this health history form and bring it with you to your consultation visit.
If you do not have dental insurance, your consultation is complimentary. If you do have insurance, we do a complimentary benefits check to help you maximize your insurance benefits.
We can generally give you an exact cost estimate for treatment. If insurance coverage is involved, we can usually estimate your benefits. We can also help arrange financing, if needed.
Your Treatment Visit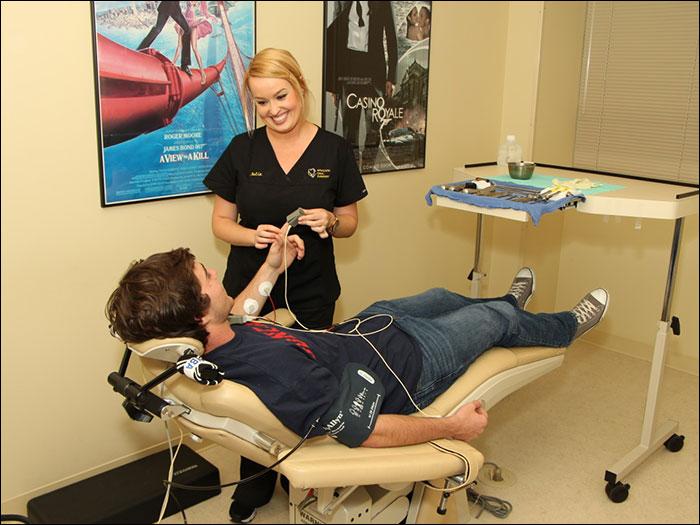 Your comfort is one of our top priorities. If you are anxious about your treatment, our practice is just right for you. Some procedures are simple and can be performed using local anesthetic, others are appropriate for sedation anesthesia. Virtually all our procedures can be performed in complete comfort while you are asleep with the aid of intravenous sedation anesthesia. Your safety is assured by our expertly trained staff and our state-of-the-art surgery facility. Typical procedures are 30-60 minutes long, but with sedation, it feels like you were asleep for about one second. Once finished, you will stay with us in our recovery area until it is safe to let you go home. The entire visit is usually less than 2 hours.
For more information the treatments and procedures, please visit our Wisdom Teeth or Dental Implants pages.